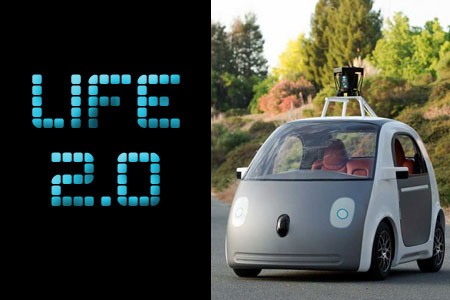 The first self-driving cars should hit the road by 2015. In a decade's time a large part of the world's vehicles will be autonomous. What impact will that have on our lives and the way we perceive cars?
Google has been working on autonomous cars for several years, having logged over 1 million km (700,000 miles) on US roads in five different states between April 2012 and April 2014, without any incident. The company recently announced that it would build its own self-driving cars, rather than modifying vehicles built by other manufacturers. Two hundreds of these tiny two-seater prototypes are expected to start circulating in US streets in 2015.
---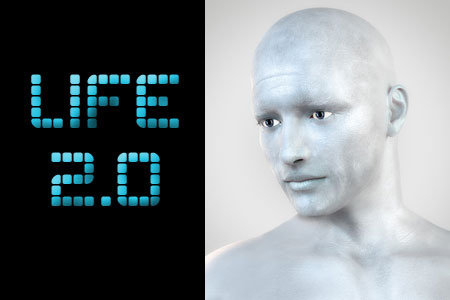 Computers will soon be able to simulate the functioning of a human brain. In a near future, artificial superintelligence could become vastly more intellectually capable and versatile than humans. But could machines ever truly experience the whole range of human feelings and emotions, or are there technical limitations ?
In a few decades, intelligent and sentient humanoid robots will wander the streets alongside humans, work with humans, socialize with humans, and perhaps one day will be considered individuals in their own right. Research in artificial intelligence (AI) suggests that intelligent machines will eventually be able to see, hear, smell, sense, move, think and speak at least as well as humans. They will feel emotions of their own and probably one day also become self-aware.
---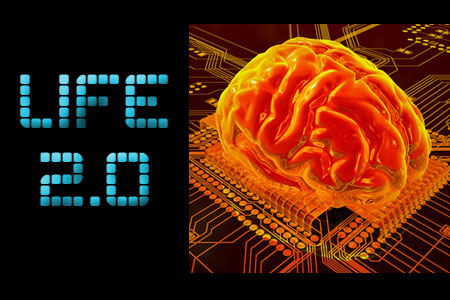 The technological singularity requires the creation of an artificial superintelligence (ASI). But does that ASI need to be modelled on the human brain, or is it even necessary to be able to fully replicate the human brain and consciousness digitally in order to design an ASI ?
Animal brains and computers don't work the same way. Brains are massively parallel three-dimensional networks, while computers still process information in a very linear fashion, although millions of times faster than brains. Microprocessors can perform amazing calculations, far exceeding the speed and efficiency of the human brain using completely different patterns to process information. The drawback is that traditional chips are not good at processing massively parallel data, solving complex problems, or recognizing patterns.
---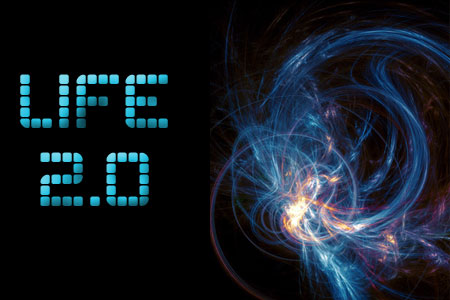 The technological singularity may not happen as long as humans don't allow it to happen. And is it reasonable to let it happen in the first place ?
One of the prerequisites for the intelligence explosion of the singularity is that a strong artificial intelligence (SAI) be able to recursively improve itself, meaning that it could autonomously improve the design of its constituent software and hardware. While it is reasonable to assume that an AI of equal or slightly greater than human intelligence possess the ability to improve its own software, it won't be able to modify its hardware without human assistance.
---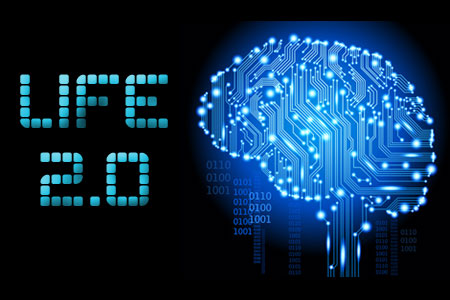 Uploading the content of one's mind, including one's personality, memories and emotions, into a computer may one day be possible, but it won't transfer our biological consciousness and won't make us immortal.
Uploading one's mind into a computer, a concept popularized by the 2014 movie Transcendence starring Johnny Depp, is likely to become at least partially possible, but won't lead to immortality. Major objections have been raised regarding the feasibility of mind uploading. Even if we could surpass every technical obstacle and successfully copy the totality of one's mind, emotions, memories, personality and intellect into a machine, that would be just that: a copy, which itself can be copied again and again on various computers.
It is not possible to transfer our consciousness into a computer, even if (or when) computers achieve consciousness of their own. The best analogy to understand that is cloning. Identical twins are an example of human clones that already live among us. Identical twins share the same DNA, yet nobody would argue that they also share a single consciousness.